Older Persons (Geriatrics) Centre

TAFU has 3 hectares of land on the Entebbe Road at Kiggo, 15 kilometres from Kampala, donated to the organisation for building its own office, centre and space to put a grain milling machine and hatchery to support the income generating projects.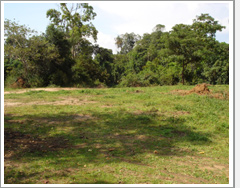 One of TAFU's long term goals is to establish a Centre where isolated older persons can attend for clinic visits, a meal, education and companionship. The centre would also house TAFU's office and have rooms for emergency respite accommodation and/or for overseas volunteers.
Any and all donations to the Building Fund are most welcome (click on the general activities button on the
Donate
page).